A while ago I did some conversion work on an old toy Stalwart from Dinky. It was a battered old toy truck that I had sitting in a box in the garage. I think it had been repainted a few times while I was young, and it may even have sat in the back garden of my parents house for a while. Anyway, it was pretty shabby, so it would have been no loss if I had ruined the vehicle.
Luckily the conversion worked out pretty good as you can see from the next photos, and as I was really happy with the end result I decided to build another.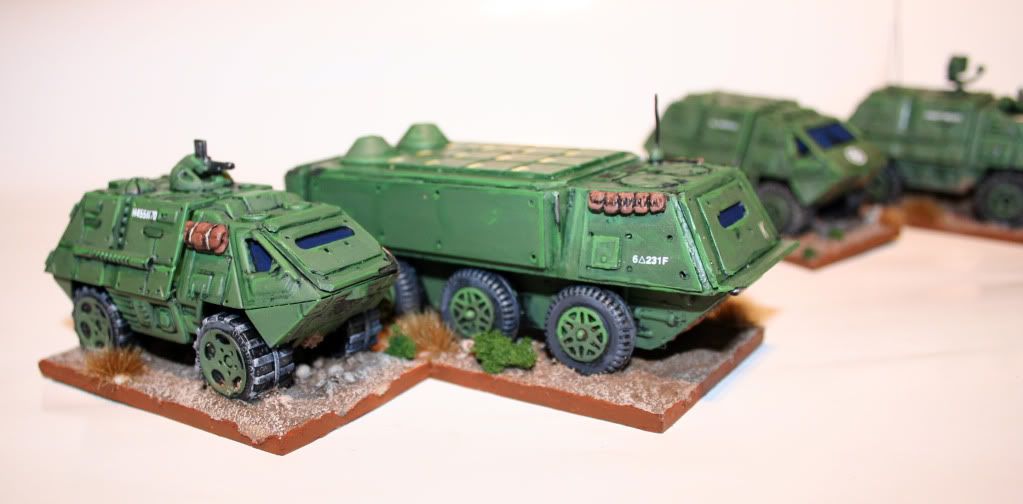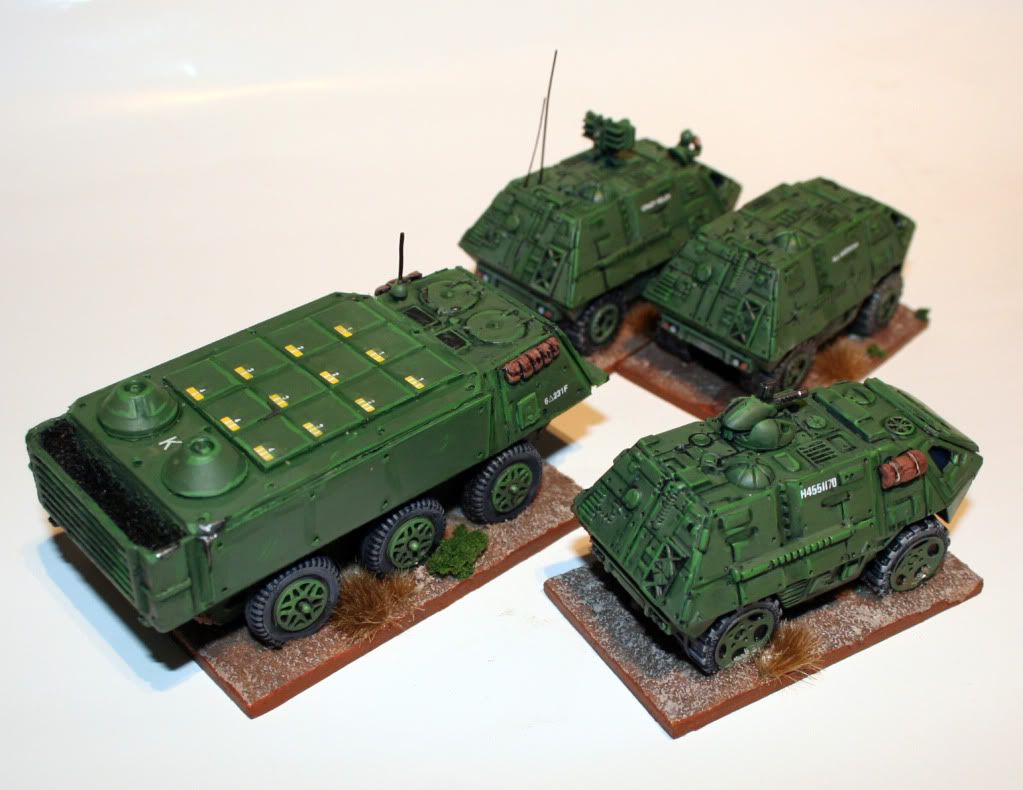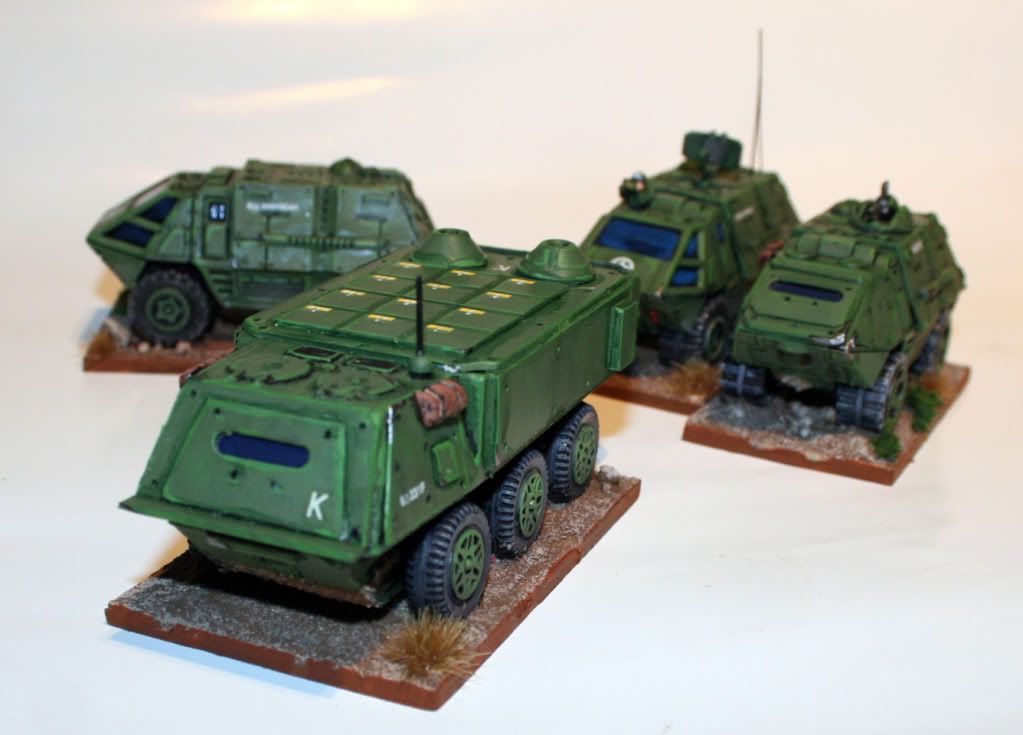 There were a couple of failed eBay bids before I won another Stalwart. They seemed to have become a bit more popular suddenly. I received my new truck and then started the conversion... and that's as far as I got. I didn't want to do the exact same model again, but what to do?
I went through a few options in my head - an anti-aircraft version, or an engineering/recovery version? I decided on a communications and command version but just couldn't get the pieces to make this work. I think I would have had to do a much bigger conversion for what I wanted to achieve.
Then last week I picked up some plastic Gundam figures off an eBay seller from Singapore. One came with some weapon options, one of which looked good on my Stalwart.
The vehicle has now been base-coated and after some washes and highlighting, it'll be highlighted, weathered and based. Then I'll post some more pictures.
Last night I decided to put the painting aside on this and have a think about how this vehicle would look if I could rebuild it from scratch. I just wish i had the skills to either build this as a physical model or as a 3D render, but a flat design is the best I can manage at the moment.
I also spotted this while doing a bit of internet google research. I think I'll have to try a conversion to this, or something similar, at some point...
Next on the list is this lot....