I'm now working on two projects at the same time, 15mm Scifi plus 15mm Romans. I may have to do some time travelling scifi figures so I can tie these themes together and justify the Romans place on this blog. Anybody seen a 15mm scale police box miniature?
First up for the Romans is a command base with Legate, Tribune, Aquilifer and Imagifier. The Legate is from Essex and the rest are from Corvus Belli...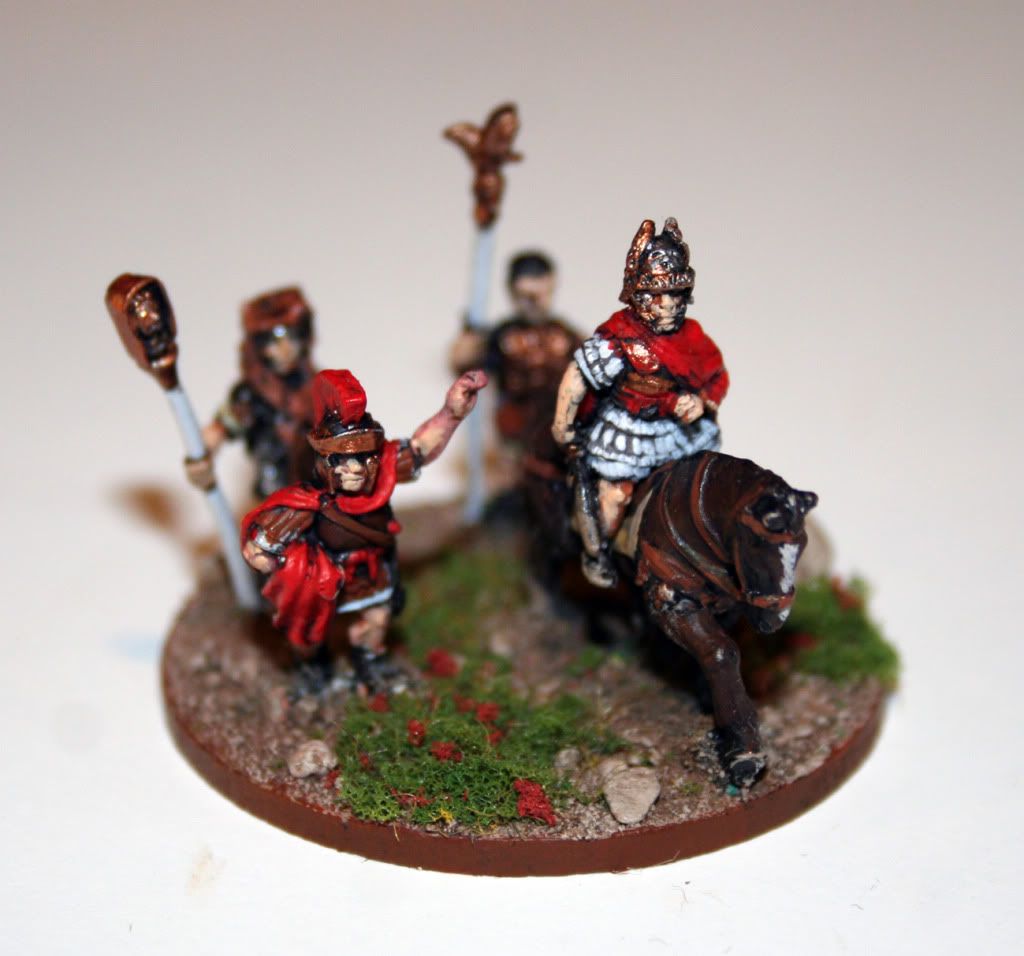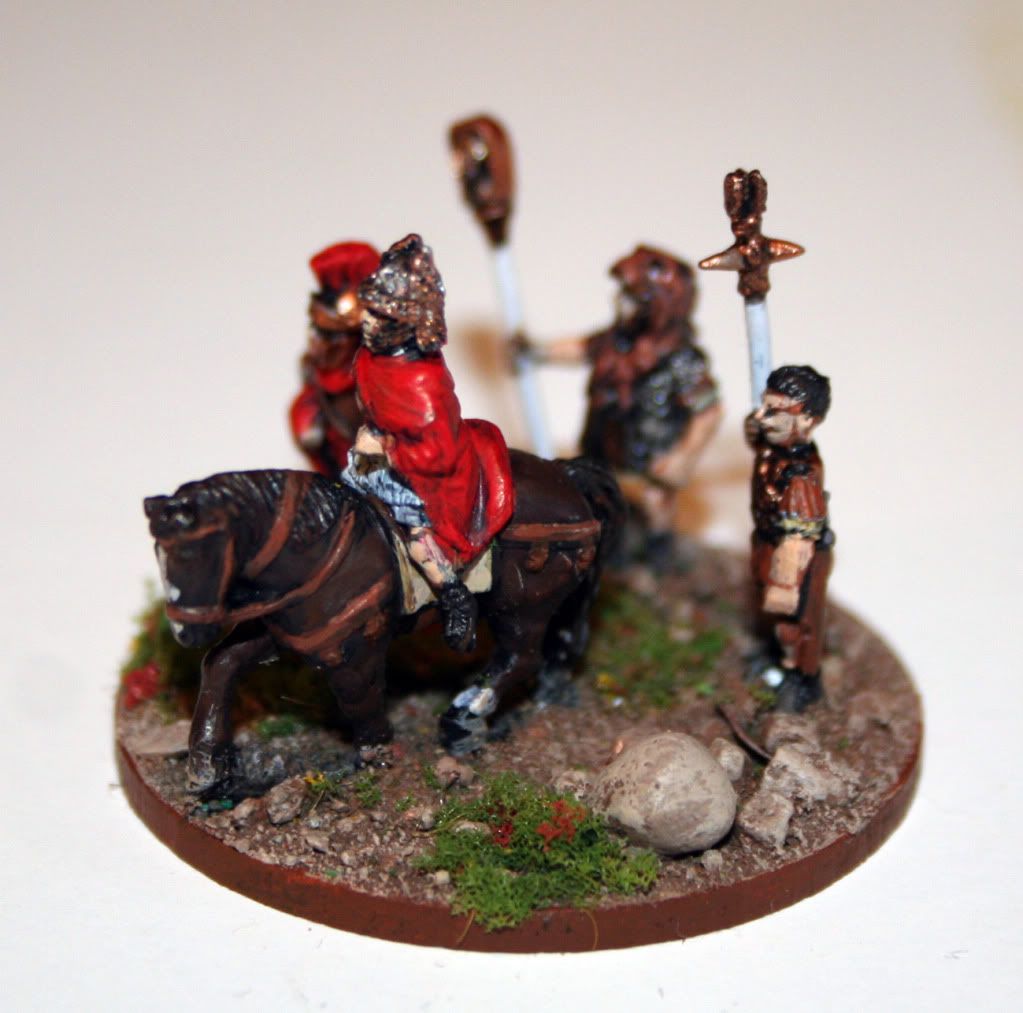 Next is a Ballista, not sure about the maker of the Ballista but the crew are Essex...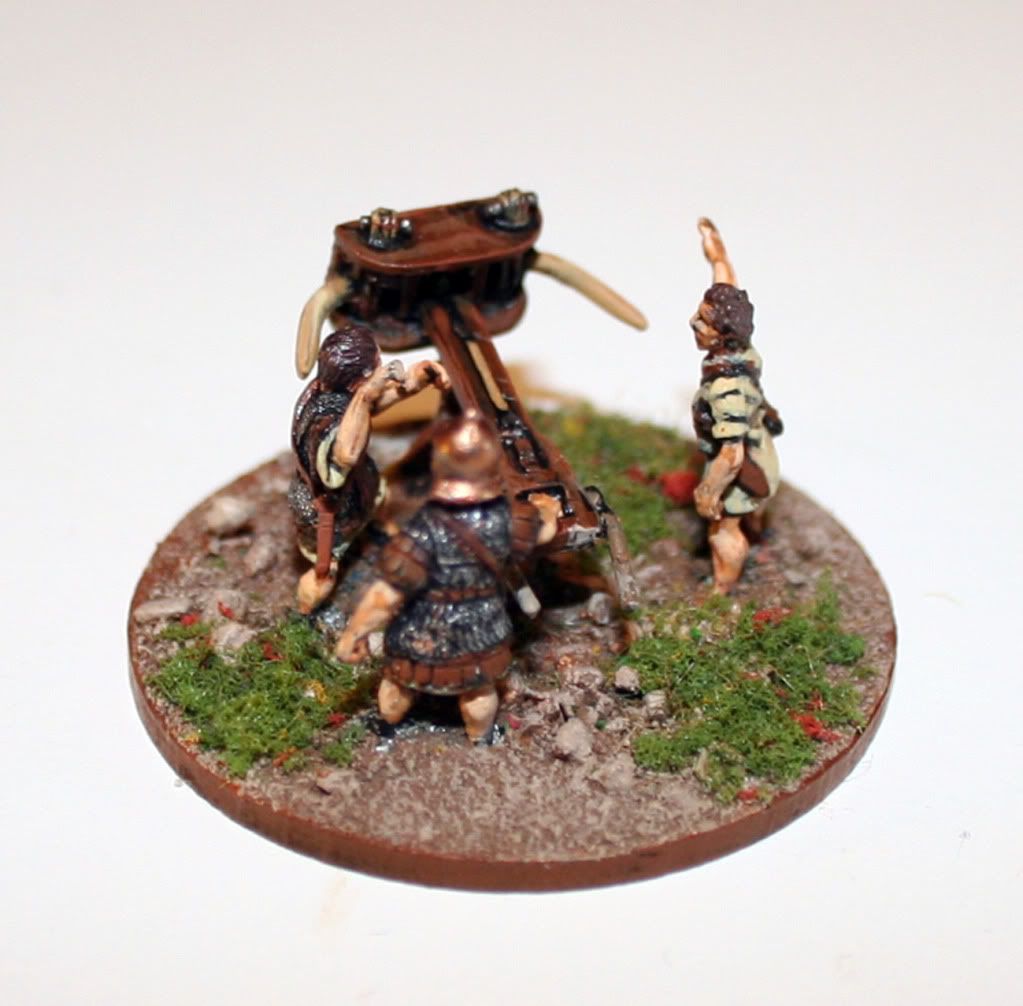 All are mounted on bases from warbases.co.uk