My last two posts were of Gundam gashapon miniatures, japanese collectible figures based on the Gundam anime series', that I had repainted as a 15mm mecha and a cargo lifter. I've now got a few of these minis in the pianting queue and thought I'd do a work in progress. So here's the collection of unpainted figures so far...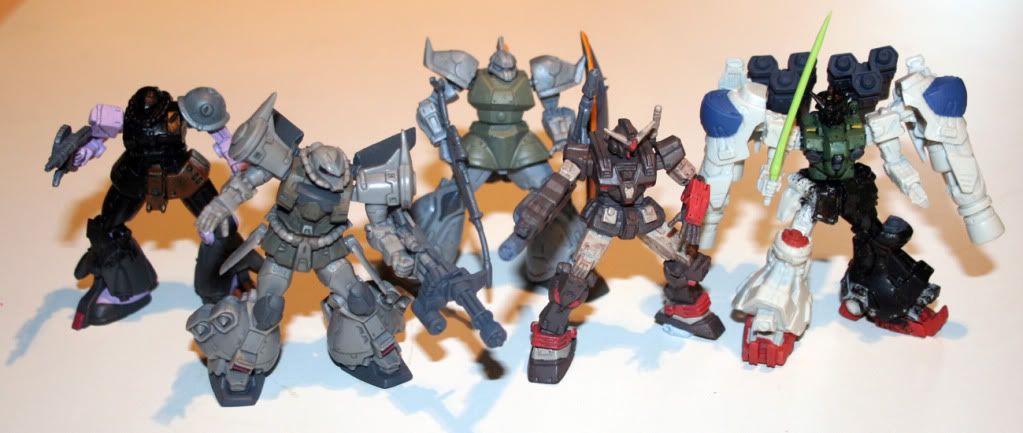 The one at the back left has been started, as has the one at the right, but the others are straight out of the box, and as you can see are possible usable as they are.
The Gundam on the right was the latest to arrive and like the rest cost between £2 and £4, so really cheap for what you get. This is top of the painting list. I've already base coated the main body as you can see. The figure comes apart and can be posed as you like. Here it is broken down so you can see the componant parts.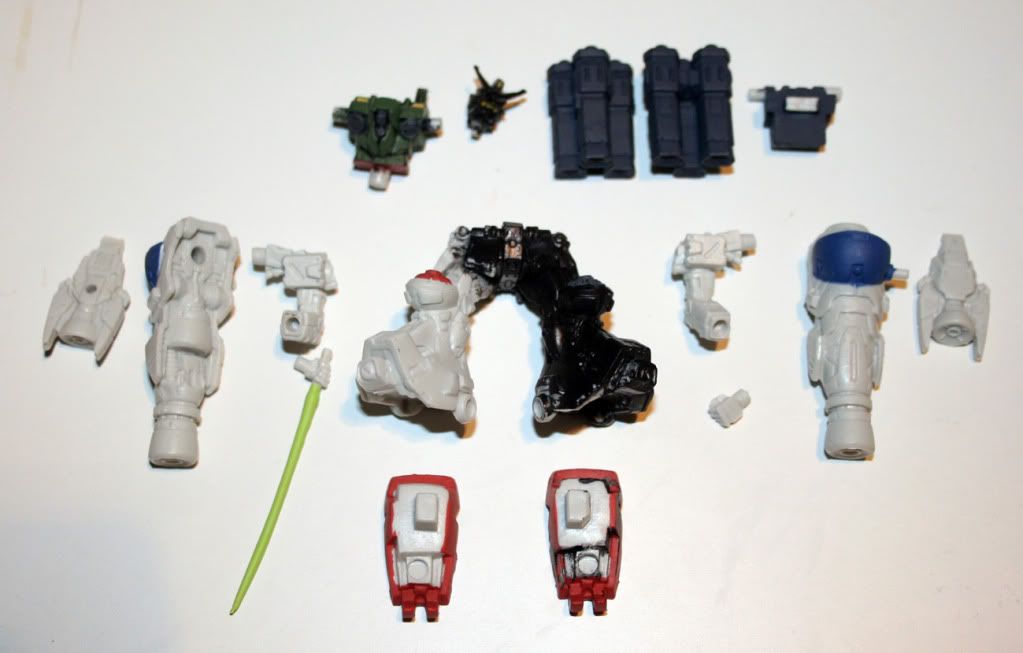 As you can see, there is plenty of scope for conversion with these, and with a little work I'm sure you could mix and match the parts. Here's another broken down ready for painting.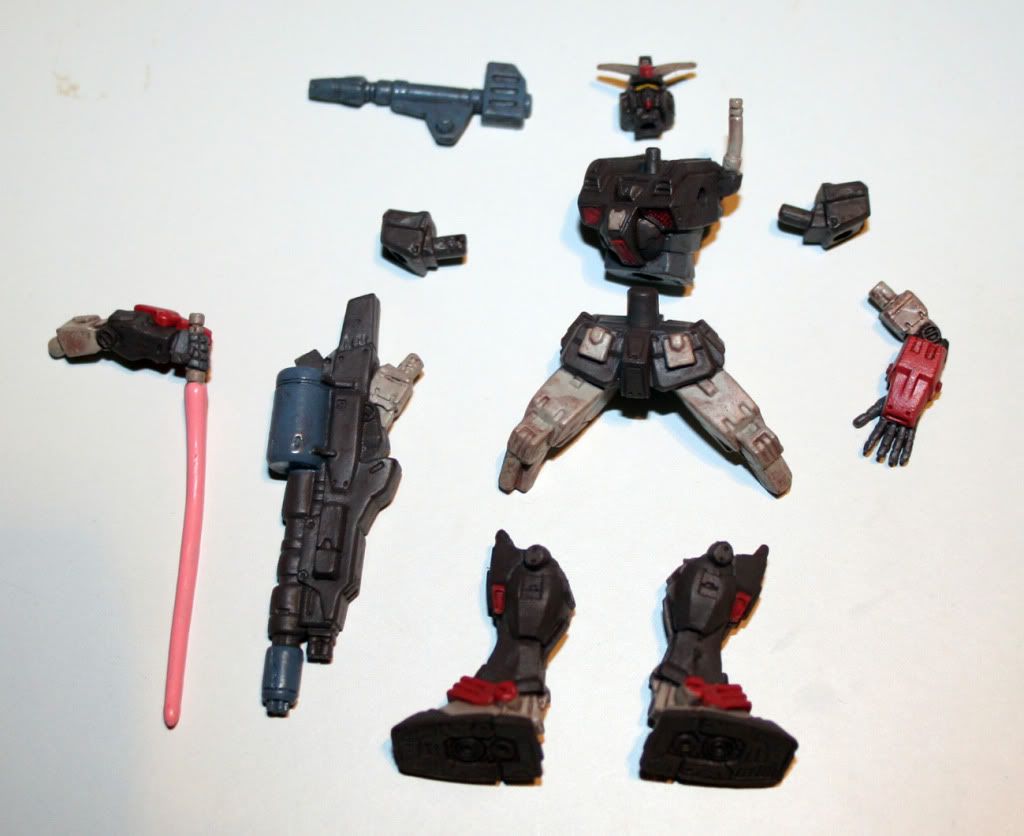 I'll post more pics of the works in progress as I continue. Next step is to undercoat these in black. While that's drying I'll be finishing of a selection of Spacesuited crew and pilots from various manufacturers.