The "Alexander" Class Mecha is one of the latest high tech, one man human-form armoured vehicles available to the Federal Army. This heavily armed and armoured walker is not only able to easily travel across the roughest terrain but is also capable of limited flight. It has fully internalised power and life support systems so is also capable of operating underwater and outside of planetary atmospheres.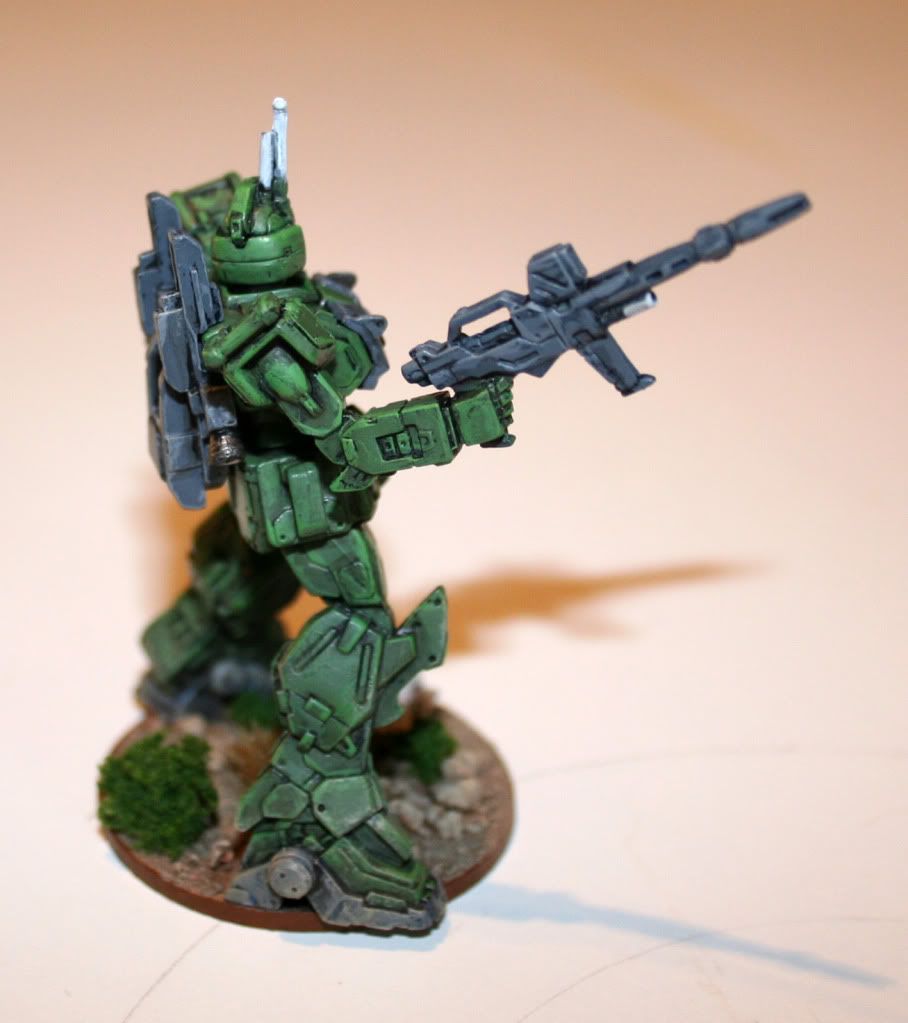 It is only when this vehicle is viewed alongside other components of the Federal Army that it's size becomes obvious...
This miniature was an unbelievably cheap eBay purchase - a Gundam Gashapon.
Gashapons are basically plastic collectable miniatures that are sold in sealed packets with a random figure in each pack. This one came from Singapore and cost less than £3 inc postage. The miniature came prepainted with a minimum of build required and looked like this before I took a paintbrush to it...