This morning I received a much anticipated order of a selection the new 15mm scifi figs from 15mm.co.uk's SHM range. I only ordered a day or two ago so the service was great. When I opened the box my first impression was that I was a little surprised how large these guys are. They're all a lot bigger or taller than a regular 15mm figure. Not that that is a complaint, they are aliens after all. After a closer look I really like these, and I'm looking forward to getting them painted.
In the meantime, here's a comparison pic with an old Traveller figure, which is smaller than current ranges, and a Khurasan Federal Trooper which is a good indication of the size of most newer humanoid figures.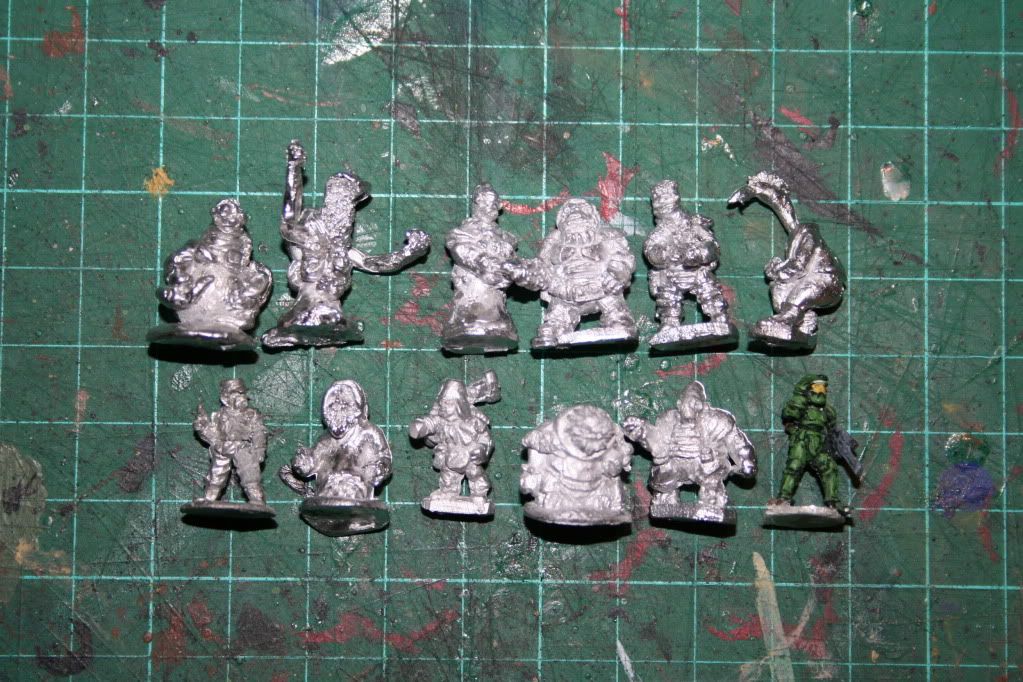 You can find this range at 15mm.co.uk in the
SHM Range
.
I also received an old cheap Star Wars toy that will be converted to a cargo ship. Here it is along with a couple of figs (and a curious kitten) for scale...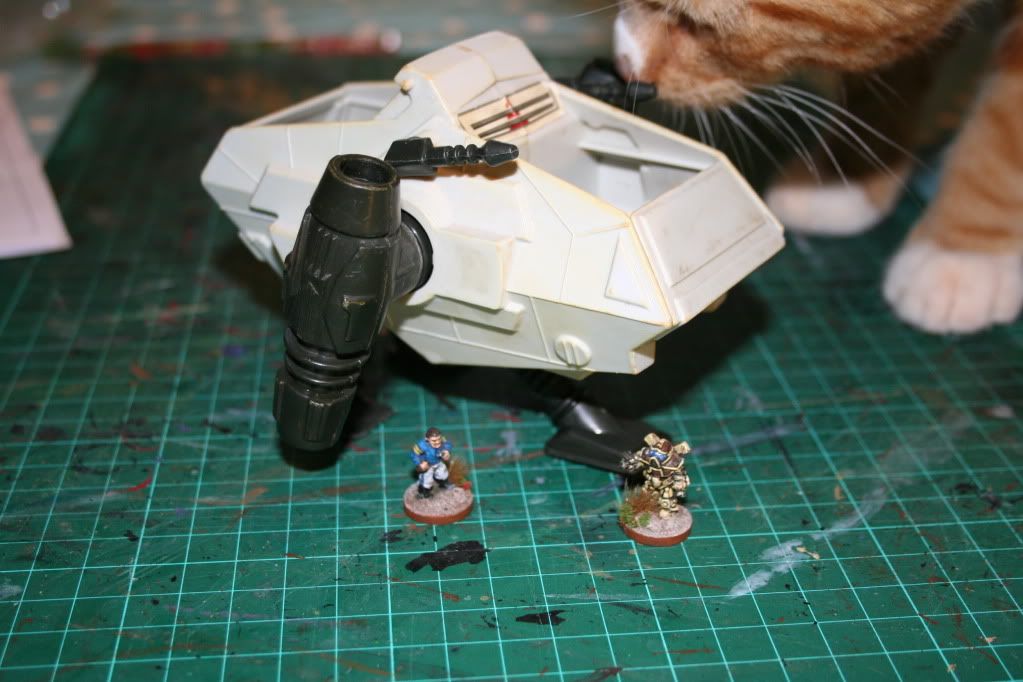 I think this needs a fair bit of work. One of the engines is loose and I'll need to box in the open areas, but hopefully this will look pretty cool when done. The old traveller figure in the pic is one I finished last night. I've just picked up a pile of these old figures and they are just as good now as they were 20 years ago.